Boston Real Estate Photography & Videography
Take your real estate listings to new heights.
As a Greater Boston-based real estate photography company, we take immense pride in providing the highest quality photos to real estate professionals. Our goal is to help real estate agents display beautiful images that showcase their listings in the best possible light. Whether it's interior or exterior shots, we are committed to delivering carefully composed, well-lit photos that accurately capture any given space – all delivered within 24 hours!
Social media platforms like Instagram, YouTube, and TikTok have made video the new standard for contemporary real estate marketing. In fact, videos get 21.2% more engagement than images on social media. As a real estate videography company, we are able to bring your listing to life with stunning aerial views, cutting-edge timelapses, and detailed closeups highlighting the best features of a property. In addition, these videos are very beneficial in promoting real estate professionals who aren't afraid to step into the spotlight.
Drone photography is quickly becoming an essential piece of any high-end real estate listing here in the Boston area. Utilizing drone technology to add stunning aerial images and video to a listing will give potential buyers the complete view of a property, and help you stand out among other agents in Greater Boston. By using the latest in camera drone technology, we can significantly reduce the cost and flight constraints of the past to give your listing a unique perspective.
Hi, I'm Ryan Fullam, the owner of HelioBook – a full service real estate photography and videography company specializing in drone photography. Operating out of Greater Boston, we're dedicated to staying at the cutting edge of real estate photography and providing high quality, stunning aerial shots for all our clients no matter the size of their property or scale of their project. We pride ourselves on being a one-stop shop for real estate agents, providing them with Matterport virtual tours, floor plans, virtual staging, and promotional marketing services.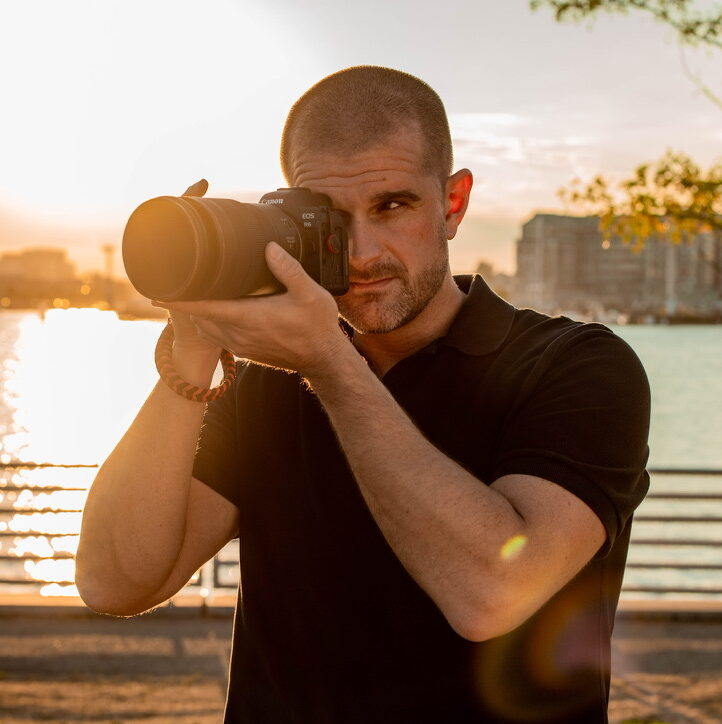 We hold a nationwide FAA Part 107 license and are fully insured with safety as our #1 priority.  Our experienced drone operators always adhere to all local, state and federal laws. Learn more.
Founded in 2017, we have photographed over 2,000 properties to date in the Greater Boston area. Having worked with hundreds of local realtors, we know what it takes to get your listing sold.
Although we specialize in real estate photography and videography, we offer a number of additional services to Greater Boston real estate agents including business promotional videos, professional headshots, Matterport virtual tours, virtual staging, floor plans, and Instagram Reels! 
Business Promotional Videos
Create high-quality promotional videos that leave a lasting impression on your customers, providing a cost-effective way to tell your story.
Professional Headshots
We offer an easy and convenient way for Boston real estate agents to obtain quality professional headshots, ensuring they make a great first impression with their clients.
Matterport Virtual Tours
Maximize your next listing's reach and give potential buyers a 360-degree view of the property with a Matterport virtual tour.
"Being a Realtor and representing clients to help them list their home can be a very emotional and stressful process.  My vendor partners are an extension of myself and with HelioBook that partnership is valued and a seamless one.  They are quick and efficient and the quality is second to none."
– Michael Panza, Realtor
"I've been working with Ryan & HelioBook for about a year now and everything has been great! Always on time, always professional and the footage is always phenomenal. If you're looking for high quality, cinematic drone footage HelioBook is the company to choose." 
– Larry Minick, LM Productions
"We hired HelioBook to take photos of our home.  Ryan did a great job on the pictures, which were ready in 24 hours, and they look fantastic on our listing.  He was on time, professional and extremely easy to work with."
 – Susan Desaulniers, Homeowner
"Ryan is so easy to work with. His drone and real estate photo and video work is unmatched. Ryan's work is clean and makes even the most mediocre properties look desirable. I highly recommend him to anyone selling their home and all real estate agents looking for their regular photographer."
 -Brook Krabill, FOCUS Real Estate